Dancing with parkinson's
The Danielle Teale Dance, Dancing with Parkinson's Programme provides a variety of regular classes for people with Parkinson's in partnership with hospices and hospitals in London (St Joseph's Hospice in Hackney, Art's at St. George's Hospital Charity and Queen Mary's Hospital Roehampton, National Hospital for Neurology and Neurosurgery, Queen Square).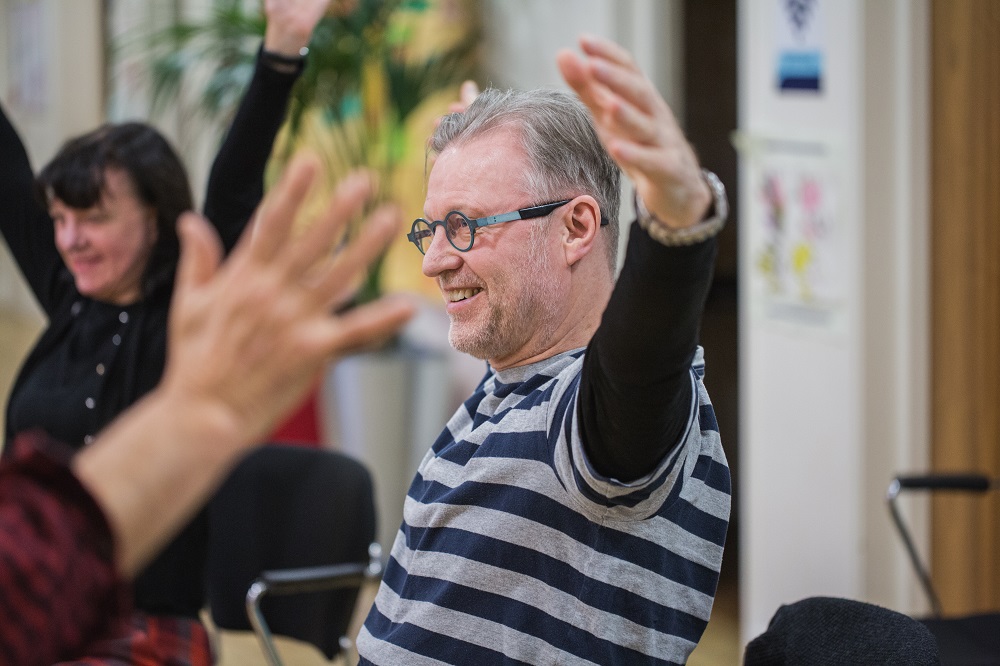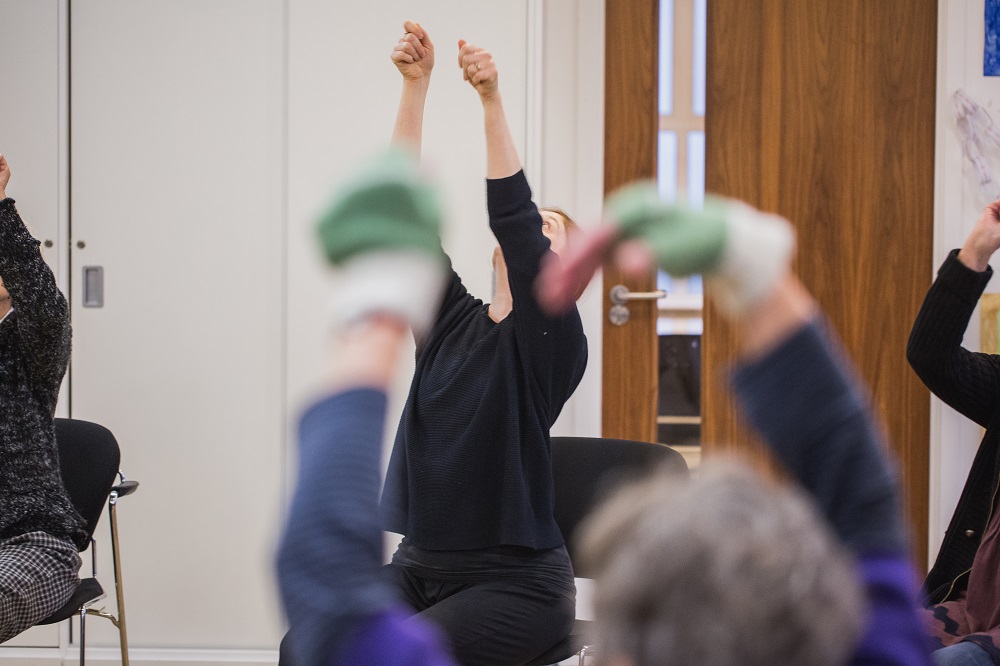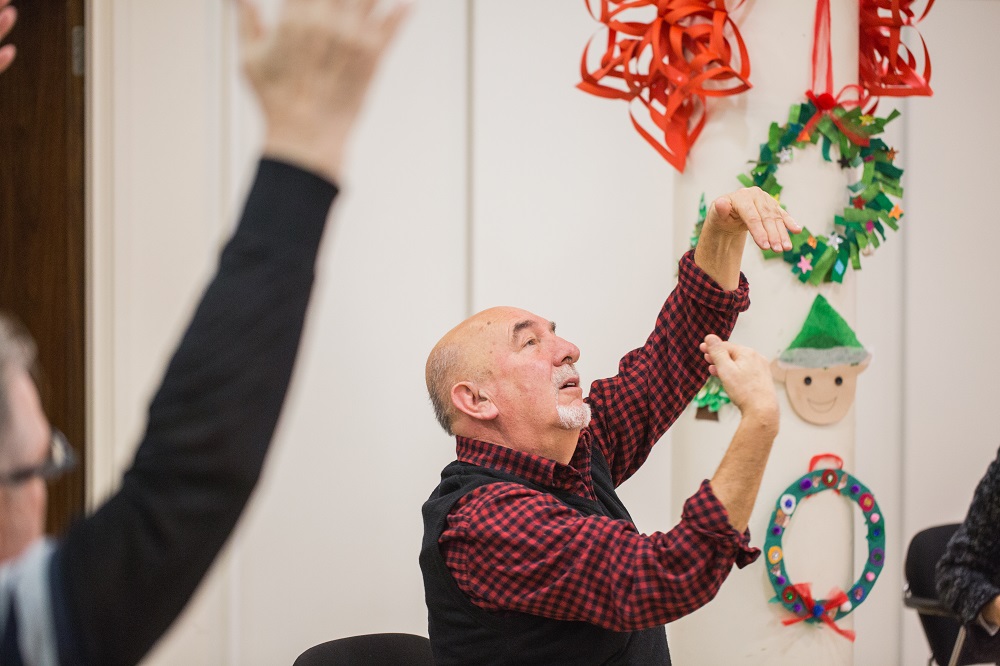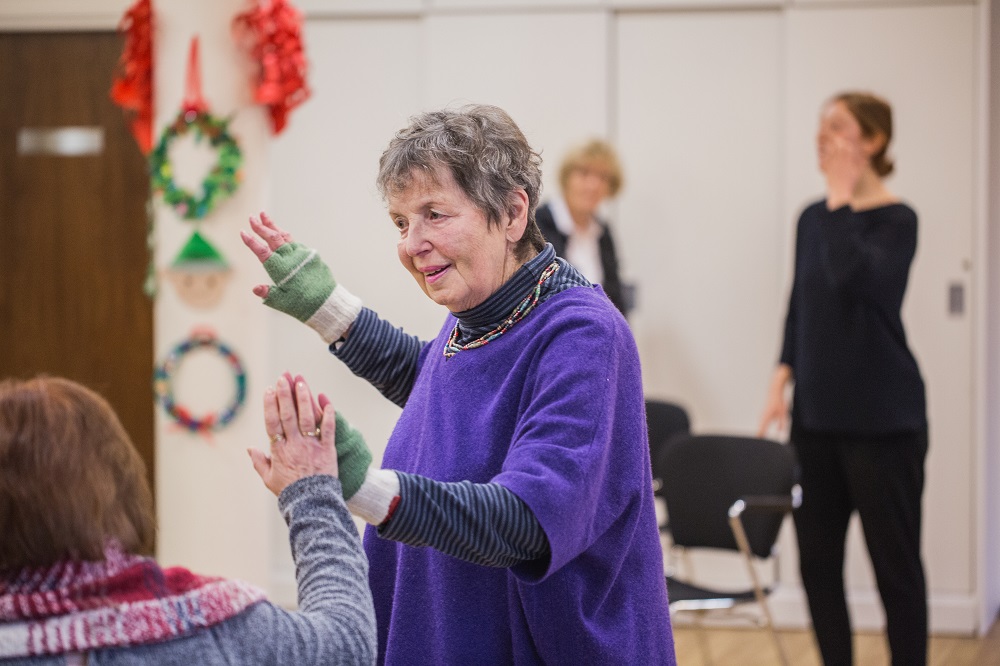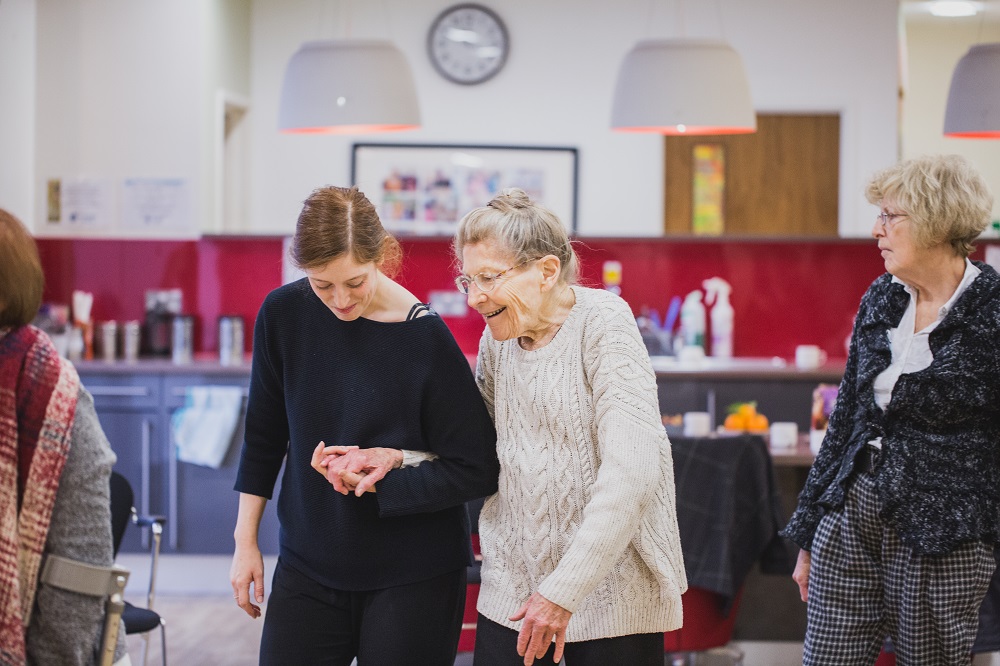 Danielle is a founding member of the Dance for Parkinson's Partnership UK and founding artist of the ENB Dance for Parkinson's programme working with a team to design the ENB model, implement regional expansion of national hub classes, design and delivering artists training and mentor emerging artists. She continues to work as lead artist with English National Ballet on their successful Dance for Parkinson's programme inspired by company repertoire - considered a model of excellence in this burgeoning field of dance and health.
Danielle co-designed the content and taught alongside a team of artists on the ENB Dance for Parkinson's CPD course and is involved yearly in the People Dancing summer school delivering workshops and co-teaching alongside David Leventhal of Mark Morris' Dance for PD® programme. Danielle continues to mentor the artists for ENB Dance for Parkinson's programme and has been one of the first mentors on the Dance for Parkinson's Network mentoring programme for emerging artists in the field. She also offers a bespoke programme of mentoring and shadowing for dance artists and musicians.
research
Her practice as research project Collectivity and Intimacy (https://explorationsincollectivity.wordpress.com/) was inspired by and developed in collaboration with dancers with Parkinson's, and this work continues in 2018 with an interdisciplinary artistic research project. The Collective Field - an exploration of collectivity and intimacy (featured above) was part of this ongoing research into the collective and individual space created through dance with people with Parkinson's. For this, Danielle worked with visual artist Sara Hibbert in early 2017 to develop a new piece of collaborative work. The process was documented on the blog and continues to inspire the ongoing research.